Our VISA Platinum Credit Card with uChoose Rewards allows you to get exactly what you want from a rewards program. Earn airline travel points redeemable on any airline and get cash-back rewards with no annual fee and a low interest rate. You can even combine points with your VISA Debit Card or pool points with family members.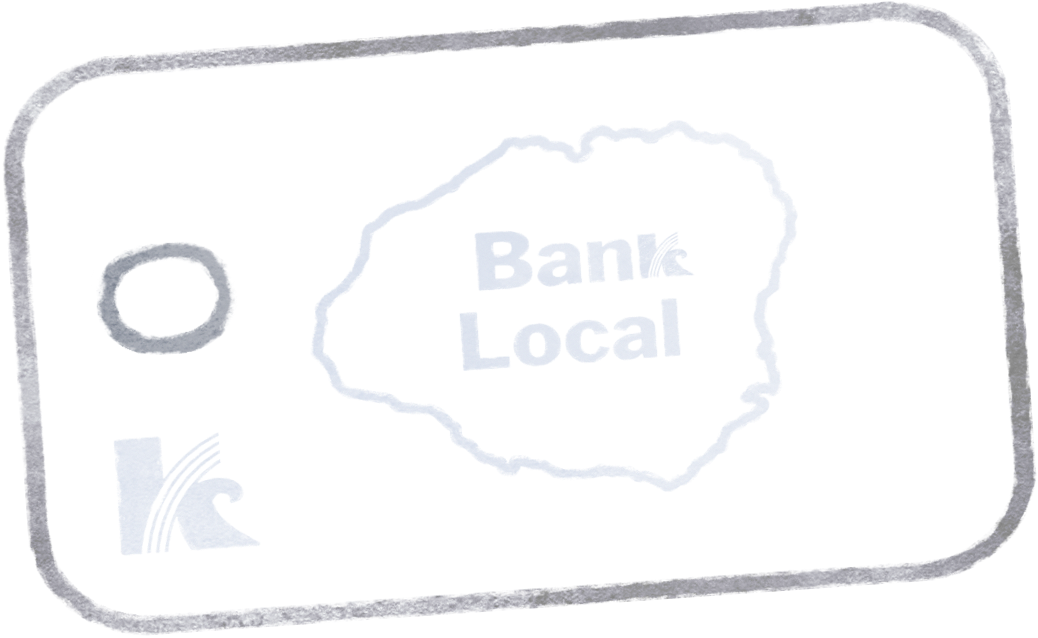 Not only are credit cards a great resource for strategizing your spending, they can hold a piece of home in your pocket. We've come up with four beautiful Kaua'i inspired card designs that are only available in branch. Visit us to learn more and say aloha!
Rates are 9.99% APR – 14.99% APR*
No Annual Fee
*APR= Annual Percentage Rate. Rates are based on credit worthiness. No annual fee. No foreign transaction fee. Federally insured by NCUA.